An evening with Peter Hook and the Light: chiedi chi erano i Joy Division (e i New Order)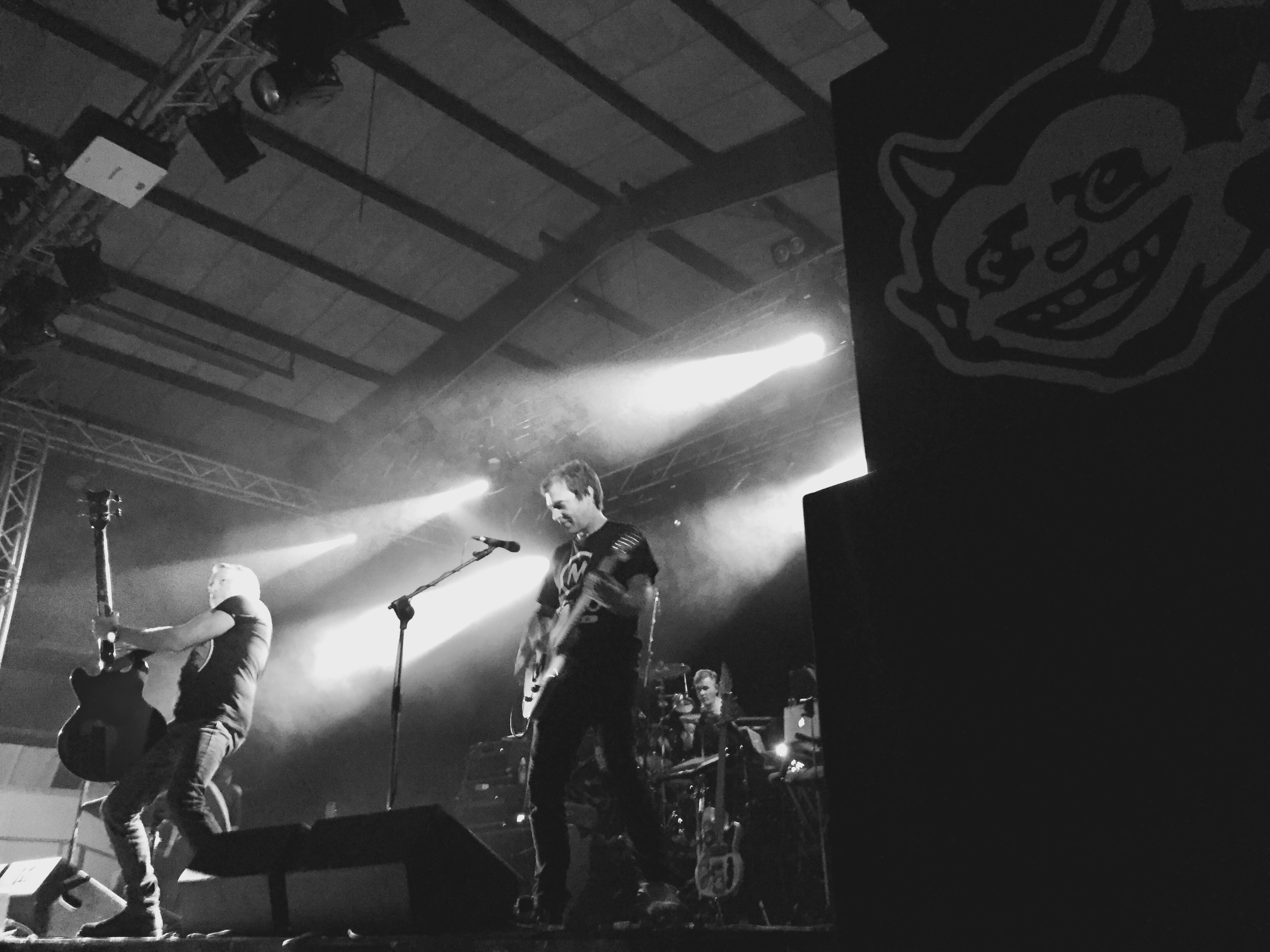 Dopo il tour dello scorso anno, che ha visto Peter Hook and the Light calcare per la prima volta i palchi italiani, la band è tornata questa primavera per ripercorrere il repertorio dei Joy Division e dei New Order, raccolto nelle due storiche compilation, entrambe intitolate "Substance".
"Substance" dei New Order uscì nel 1987, includendo gran parte dei loro singoli (in 12 pollici), oltre a parecchi b-side. Si racconta che la compilation sia nata da un'idea di Tony Wilson, capo della Factory Records, per poter ascoltare i New Order anche dal lettore CD della sua Jaguar. L'anno seguente l'etichetta pubblicò un'altra compilation, chiamata sempre "Substance", per raccogliere stavolta le canzoni più famose dei Joy Division, come "Love Will Tear Us Apart", "Transmission" e "Atmosphere".
Rivisitando i due album con i Peter Hook and the Light, lo storico bassista dei Joy Division e dei New Order ha fatto rivivere sul palco dell'Estragon Club di Bologna quel pezzo di storia di cui è stato protagonista. Posa da rocker, poca voce ma tanto cuore, Peter Hook dà il via alla prima parte del concerto, quella dedicata ai New Order, suonando le hit dei primi anni Ottanta: "Procession", "Mesh" e naturalmente "Ceremony", scritta da Ian Curtis e singolo di debutto del gruppo, dopo la morte del cantante nel 1980 (e il conseguente scioglimento dei Joy Division).
Con "Everything's Gone Green" l'atmosfera si fa per un momento più cupa, per poi riaccendersi con "Temptation", tra le canzoni più note della band new wave. La scaletta prosegue in maniera serrata, i musicisti non si perdono in chiacchiere e sfornano un pezzo dopo l'altro, come un jukebox: "Blue Monday", "Confusion", "Thieves Like Us", fino all'ultimo brano prima della pausa: "Sub-culture".
Finito il primo atto, Hook e i suoi tornano sul palco per la seconda parte del concerto, quella che i fan con addosso la maglietta di "Unknown Pleasures" stanno aspettando in trepidante attesa: il momento dedicato ai Joy Division. Si parte con "These Days", b-side del singolo "Love Will Tear Us Apart", per proseguire con "Digital", l'ultima canzone suonata live dalla band di Manchester, prima del suicidio del suo leader. Seguono poi "Transmission" e "She's Lost Control", due dei brani più belli di quel capolavoro che è "Unknown Pleasures" (1979).
Allo stesso disco appartiene anche la canzone successiva, che Hook dedica a Ian Curtis. È "Atmosphere" e riascoltandone le parole, la scelta sembra quanto mai azzeccata: "Abandoned too soon / Set down with due care / Don't walk away in silence". Così come la canzone di chiusura non può che essere il primo e unico successo commerciale dei Joy Division, eredità di un tanto geniale quanto sofferente Curtis: "Love Will Tear Us Apart". L'amore ci farà a pezzi.