San Valentino con i Belle and Sebastian: il live all'Estragon Club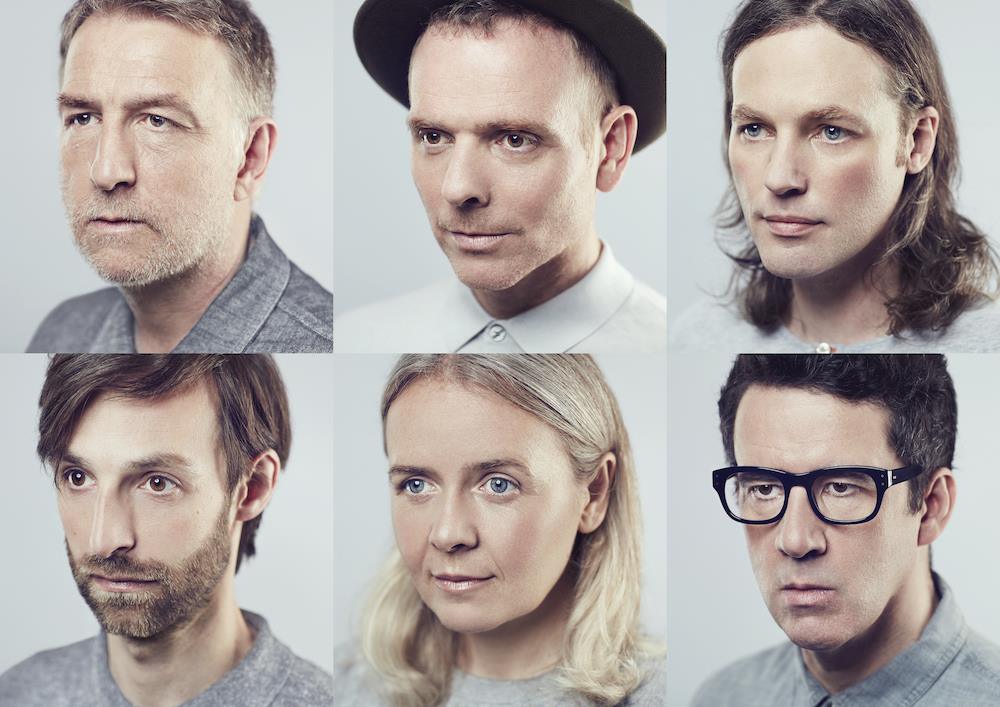 C'è chi ha festeggiato San Valentino con la tradizionale cenetta romantica, c'è chi il 14 febbraio era all'Unipol Arena per il concerto dei Metallica. E poi ci sono quelli che per nessun motivo si sarebbero persi i Belle and Sebastian, la pop band capitanata da Stuart Murdoch. Io, che li seguo dai tempi di "If You're Feeling Sinister" (il loro secondo album in studio, uscito nel '96), non ho avuto dubbi.
Scaldano i motori i The Pictish Trail (interessante progetto del musicista scozzese Johnny Lynch), poi Murdoch e i suoi salgono sul palco dell'Estragon Club. Sono passati sedici anni dall'ultima volta a Bologna, ricorda il leader dei Belle and Sebastian. "Chi c'era? Hey, non sei cambiato per niente! Invece laggiù vedo qualche capello bianco", scherza Stuart. Dopo il live al Fabrique di Milano, per la band di Glasgow è la seconda e ultima tappa italiana del tour per promuovere la raccolta "How To Solve Our Human Problems" (che include tre EP, prodotti tra il 2017 e il 2018).
Le danze si aprono con "Nobody's Empire", singolo tratto dall'ultimo LP "Girls in Peacetime Want to Dance" (2015). L'esecuzione del brano è accompagnata da un filmato: immagini in bianco e nero della Glasgow di una volta scorrono alle spalle dei musicisti, creando da subito un'atmosfera suggestiva. Oltre a questo, non sono molti i pezzi recenti inseriti in scaletta: c'è "We Were Beautiful", naturalmente. C'è "Sweet Dew Lee" e "The Same Star". Ma il set è dedicato quasi tutto ai grandi classici dei Belle and Sebastian, quasi volessero farsi perdonare per questi lunghi anni d'attesa.
"I'm a Cockoo", "If She Wants Me", "Another Sunny Day", "I Want the "World to Stop", "Like Dylan in the Movies" e "Piazza New York Catcher" si susseguono uno dopo l'altro, davanti a un pubblico sempre più preso, sempre più sorridente. Fino al culmine della serata: l'esecuzione di "The Boy With the Arab Strap", durante la quale Stuart invita il pubblico a salire sul palco e ballare. Anche se la vita da tour non permette ai musicisti di visitare i posti in cui suonano (Murdoch si dice dispiaciuto di aver visto a malapena il parcheggio della stazione), siamo certi che i fan bolognesi siano riusciti a trasmettere alla band un po' del calore della città.
Poi il frontman dei Belle and Sebastian si ricorda che è San Valentino. Mentre i musicisti lanciano fiori al pubblico, Stuart chiama sul palco il gruppo spalla e duetta con Johnny Lynch nell'emozionante cover di "Love Is in the Air". La sala è carica di energia, di entusiasmo: è il momento giusto per proporre l'ultimo pezzo, il bellissimo brano "Judy and the Dream of Horses", uno dei più famosi della band scozzese. Le luci si spengono, poi si riaccendono per il bis. I Belle and Sebastian si accomiatano con una versione da brividi di "Fox in the Snow" e con un pezzo dance, "The Party Line". Perché la festa continui.