"Out of Sight" dei Julie Met: quando la voce interiore diventa groove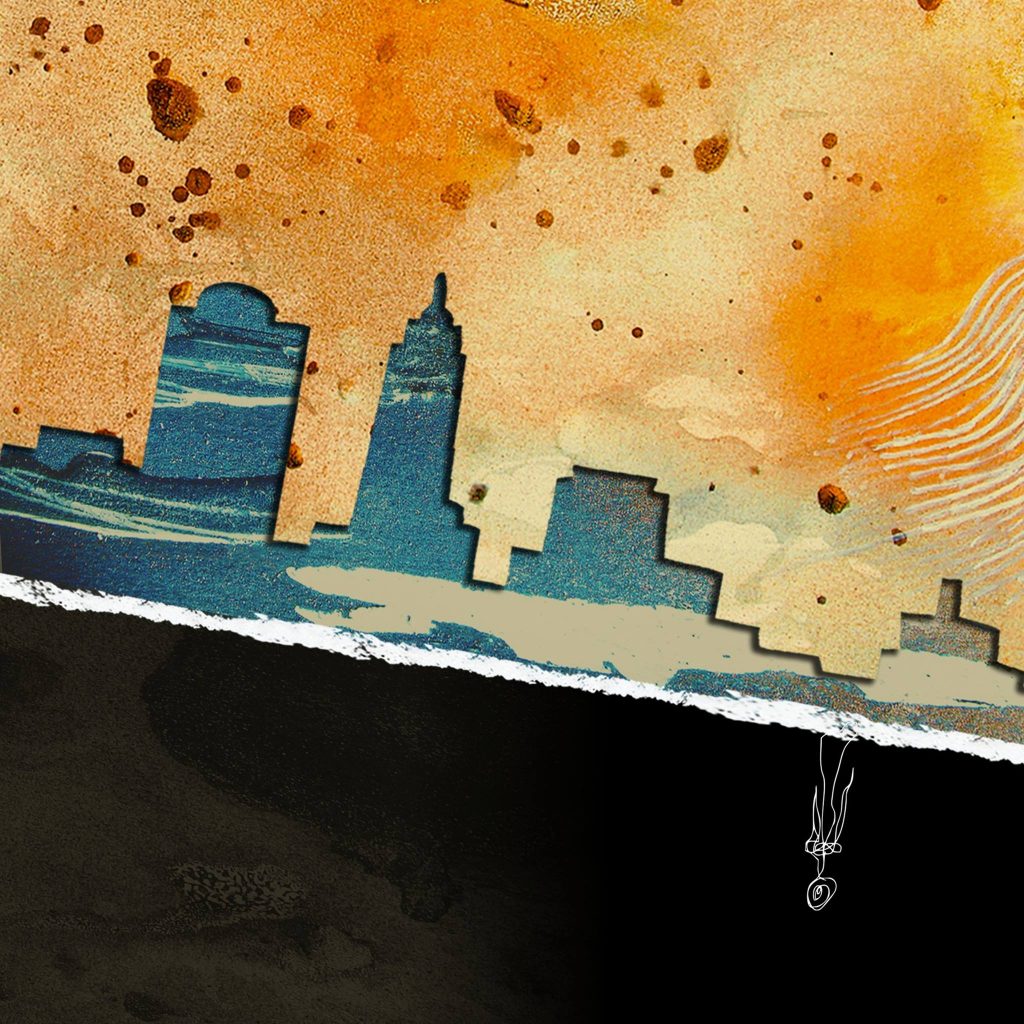 L'hanno detto loro e sarebbe difficile esprimerlo meglio di così: le loro canzoni raccontano stati d'animo "che tessono tele, circoscrivono inganni, raccontano verità, per poi liberarsi e non sentirsi più costretti". Mescolando generi musicali e influenze stilistiche diverse – dal soul, al funk e all'R&B – i Julie Met hanno registrato un album emozionante, carico di energia e di groove. Primo EP per la band, "Out of Sight" è uscito il 21 settembre scorso ed è disponibile su Spotify e nei maggiori store digitali.
Nati da un'idea di Giulia Matteucci (voce) e Nicola Marobin (chitarra) alla fine del 2014, i Julie Met – che includono anche Marco Bedori al basso e Roberto Trebo alla batteria – sono entrati in studio per registrare il disco all'inizio di quest'anno. Alla base del progetto c'è un'idea ambiziosa e particolare: riuscire a catturare le sonorità e la vitalità della musica live, di quella che è l'esperienza della sala prove, per portarle all'orecchio degli ascoltatori.
Per far questo, tutte le parti strumentali sono state registrate dalla band in sessioni d'insieme, fondendo la tecnologia digitale con il calore della bobina a 24 tracce. Registrazioni vocali, sovraincisioni e gli altri interventi necessari a completare gli arrangiamenti (vedi gli scratches) sono stati aggiunti in un secondo momento. Il risultato è un lavoro raffinato e curato nei dettagli. Un ottimo sound a sostegno della voce calda e sensuale di Giulia Matteucci, a sostegno di composizioni originali, i cui testi sembrano legati dallo stesso filo conduttore.
Se l'album ha un concept, non può essere che l'interiorità, espressa in tutte le sue sfaccettature. L'interiorità che viene nascosta in "Out of sight" – title-track e primo singolo dell'album – per paura di essere giudicati, o quella che si mostra, nella speranza di essere accettati, in "Dinner with your love". E ancora: il mondo interiore che riesce a sconfiggere l'oscurità, nell'esplosiva "Nevermind", quello che risolve il conflitto, arrivando a una scelta ("Opposite view"), e che cerca di difendersi, anche quando è in errore ("Too many words").
Un mondo interiore che tenta di emergere a volte durante la notte, dando voce ai pensieri dell'inconscio nella bellissima "Lay down", forse il momento più toccante dell'album, valorizzato dal piano e dall'hammond di Gianluca Tagliavini. Perché il desiderio di vivere intensamente, di cercare la felicità, è sempre presente in ognuno di noi, anche quando la ragione prova a ridurlo al silenzio.
Non bastasse tutto questo, collegato al disco c'è anche un originale artwork, realizzato da En Kružíková e Toi Giordani, che hanno tradotto in immagini (con materiali diversi e su supporti fisici, rielaborati poi digitalmente) testi e temi dell'EP. Nella loro opera due personaggi attraversano diversi scenari, alla ricerca di comprensione e amore. Si separano e si ricongiungono con se stessi, sullo sfondo di una città che a volte aggrega, a volte isola.
INFO:
Out of Sight è disponibile su: iTunes, Amazon, Deezer, eMusic, Google Play, Spotify, iHearRadio, Medianet, Pandora, Rhapsody, Soundcloud Go, Tidal, Groove Music, YouTube Red.
Track List:
Out of sight
Dinner with your love
Nevermind
Opposite view
Lay down
Too many words
I Julie Met sono:
Giulia Matteucci (voce)
Nicola Marobin (chitarra)
Marco Bedori (basso)
Roberto Trebo (batteria)
Guest:
Gianluca Tagliavini (hammond, rhodes, piano, synth)
DJ Nersone (scratches)
Lorenzo Mariano (synth)
Produzione: (Riccardo Negrelli – Andrea Scardovi)
Anno: 2017