Emenél, il nuovo singolo "From Another Point of View"
È uscito il 12 luglio scorso "From Another Point of View", nuovo singolo di Emenél, pubblicato online su Spotify, su iTunes e sulle principali piattaforme digitali. Il video dello stesso brano, girato da Guglielmo Bianchi, è da poco disponibile su YouTube.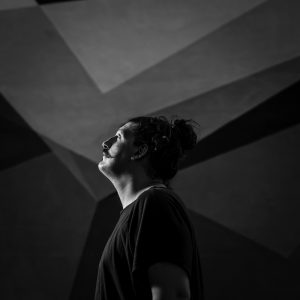 Emenél è il progetto solista di Moreno Turi, cantante, producer, autore e compositore che si divide tra Torino e il Salento.
Frontman degli Steela fino al 2012, ha collaborato con gli Africa Unite, Raiz degli Almamegretta e suonato in apertura ad artisti del calibro di Black Eyed Peas, Anthony B, Subsonica e Caparezza.
Si è esibito sul palco a fianco di Roy Paci e gli Aretuska con il progetto "Valelapena" ed è membro della band torinese The Sweet Life Society. Nel corso degli anni si è esibito nei principali club italiani ed internazionali (tra cui il Paradiso di Amsterdam o il Village Underground a Londra) e sui palchi di alcuni tra i più prestigiosi festival europei, come il Glastonbury Festival, Boomtown, Fusion, Sziget e l'Eurosonic.
Nel 2018 esce "Border Diary", il disco d'esordio da solista, album che raccoglie un vero e proprio melting pot di suoni provenienti dai vari epicentri di musica elettronica del mondo e che lo ha portato ad esibirsi in un tour che ha toccato tutta Italia. A giugno esce "Look", il primo brano estratto dal prossimo lavoro discografico in uscita questo autunno.
"From Another Point of View" è il nuovo singolo di Emenél, dedicato ad una perdita improvvisa. Nella produzione sono stati campionati gli archi presi dalla colonna sonora de "Il Gladiatore", un omaggio allo spirito battagliero di una persona importante per l'artista che se ne è andata troppo velocemente, lasciandolo solo di fronte all'irrazionale e irrefrenabile speranza di poterla rincontrare.
"From Another Point of View" è una riflessione sul fatto che le cose vanno guardate sempre da un altro punto di vista, dandosi la possibilità di lasciare spazio alle speranze, anche se folli. E' un brano scritto pensando ad una persona importantissima nella mia vita e che purtroppo ha deciso di salutarmi con un po di anticipo".