Nina Nesbitt: The Sun Will Come Up, The Seasons Will Change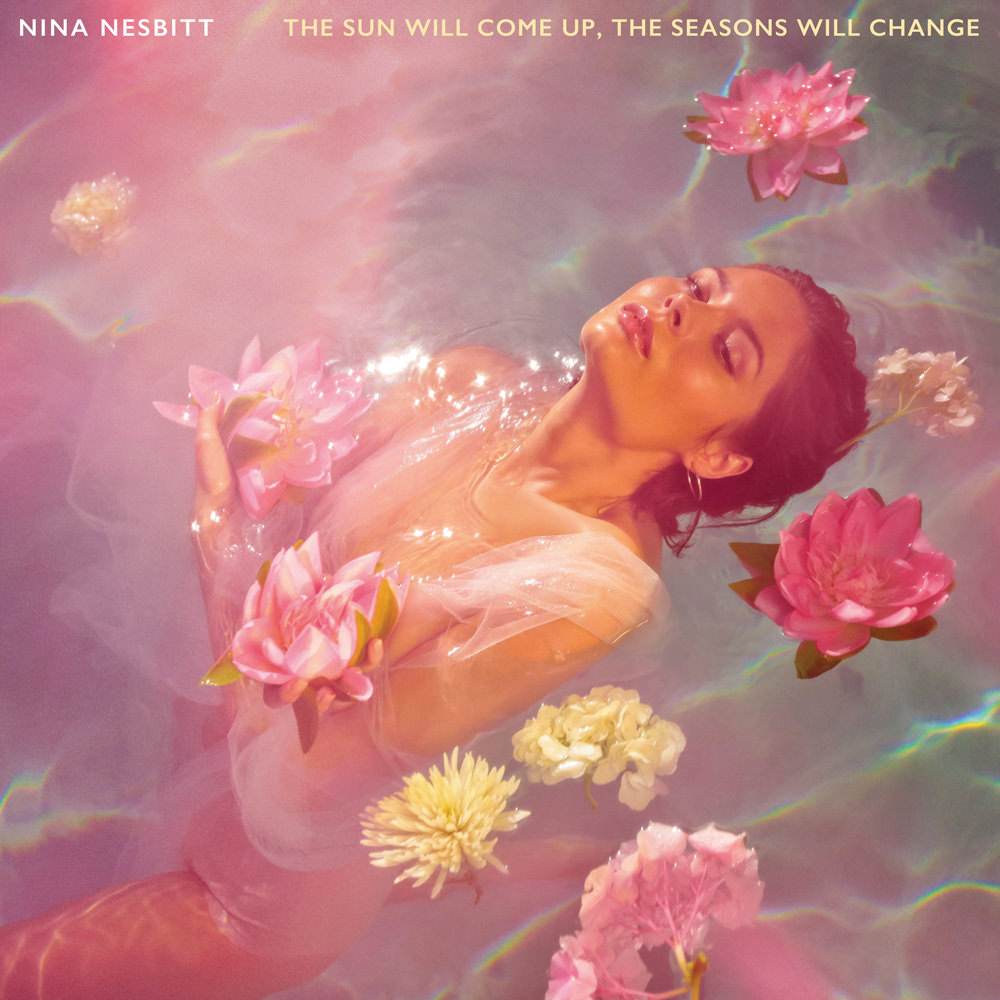 È uscito l'1 febbraio il secondo, attesissimo album di Nina Nesbitt, pubblicato da Cooking Vinyl e intitolato The Sun Will Come Up, The Seasons Will Change. 
Il disco è stato anticipato da alcuni singoli (The Best You Had, Somebody Special e Loyal To Me), che in poche settimane hanno raggiunto e superato i 160 milioni di streaming, con oltre 10 milioni di ascolti mensili su Spotify. In contemporanea alla pubblicazione del nuovo album, è stato inoltre lanciato il video di Is It Really Me You're Missing?. Diretto da Debbie Scanlon e filmato nella ghiacciata Eidsboll, in Norvegia, il videoclip – in cui appare una Nina Nesbitt in gran forma – racconta di una ragazza che, stanca di aspettare un uomo che non arriva mai, decide di reinventarsi, rinascendo Pink Lotus.
La Nina del 2019 non è chiaramente la stessa del 2013. "Sono cresciuta", dice. E infatti il nuovo disco, frutto di una continua ricerca iniziata ormai tre anni fa, mostra la crescita, soprattutto musicale, dell'artista. Che non scende a compromessi e dà prova del suo indiscusso talento senza paura, tra influenze di generi diversi, a dimostrazione dell'abilità vocale di Nina Nesbitt di spaziare dalla musica R&B al pop, dal soul al reggae.
The Sun Will Come Up, The Seasons Will Change è stato prodotto da Lostboy (Anne-Marie), Fraser T Smith (Adele, Drake, Gorillaz, Florence and the Machine), Jordan Riley (Macklemore, Zara Larsson) e dalla stessa Nina. "Sono così orgogliosa di questo disco", afferma Nina. "Questo è l'album che ho sempre desiderato fare. È un onesto resoconto dei ventenni, una finestra reale sulle loro vite, in costante cambiamento".
Dalla firma con Cooking Vinyl Nina Nesbitt non si è fermata un attimo, tra la scrittura e la produzione del disco e un tour a supporto di Jake Bugg in USA e di Lewis Capaldi in UK. E poi concerti da headliner sold-out in Inghilterra, la vittoria agli Evolution Award scozzesi e la collaborazione con artisti di fama mondiale, tra cui Sasha Sloan e Charlotte Lawrence nel brano Psychopath, per il lancio di Spotify Louder Together (in qualità di unica artista inglese a prendere parte al progetto).
La fama di Nina Nesbitt sta crescendo a vista d'occhio, come dimostrano i numeri su Spotify e Apple, la gigantesca affissione a Times Square (NY), le sue collaborazioni a livello di scrittura con artisti come The Shire, Jessie Ware, Matoma, Olivia Holt e, soprattutto, i suoi featuring con musicisti del calibro di Sigala & HRVY (Somebody) e Jonas Blue.
In un'industria musicale che difficilmente dà una seconda chance, o la possibilità di diventare l'artista che avresti voluto essere, The Sun Will Come Up, The Seasons Will Change è la prova che il duro lavoro viene sempre ricompensato.
INFO: