"Feather in the Wind" – The Wanderer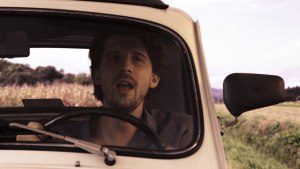 Diavoletto Netlabel è lieta di annunciare che dal 14 ottobre è disponibile su YouTube il video di "Feather In The Wind", singolo che anticipa l'album "Born in A Room" del songwriter vicentino The Wanderer, nuovo ingresso nel proprio roster. L'album uscirà il prossimo 11 novembre. L'album nasce dalla necessità di esprimere un nuovo percorso musicale ben preciso. Il titolo è un chiaro riferimento al luogo in cui Gabriele Minchio, in arte The Wanderer, ha trovato la prima vera fonte di ispirazione per scrivere e comporre le sue canzoni. Il disco propone un sound Indie Folk con chiare influenze Southern Rock, impreziositi dall'intensità vocale di Gabriele Minchio. I testi affrontano tematiche ben precise e che rispecchiano il periodo in cui sono stati scritti. Vengono affrontati i vari aspetti delle relazioni tra due persone, in particolare le gioie e le sofferenze legate ad una storia d'amore.
"Feather In The Wind" racconta di una ragazza avvolta da una grande insicurezza e la sua timidezza non le consente di esternare completamente il suo stato d'animo. Il ragazzo la sprona a lasciarsi andare mettendo in evidenza le sue qualità e i suoi pregi, cercando ogni volta il modo migliore per farle capire quanto lei sia importante per lui.