Joshua Radin, il live al Locomotiv Club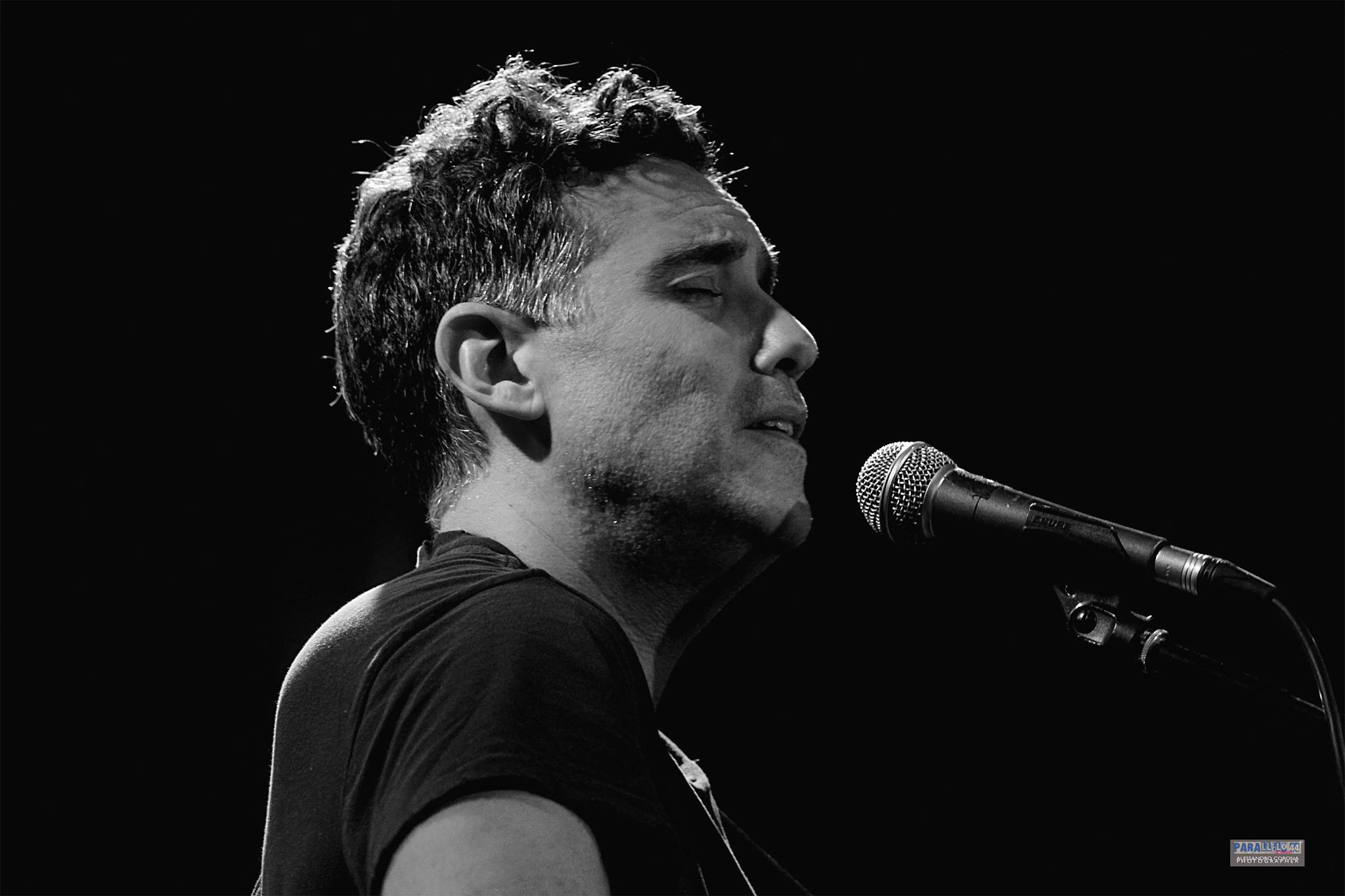 La storia di Joshua Radin è probabilmente il sogno di tutti i cantautori. Suona la chitarra fin da ragazzino (un regalo del padre), ha caterve di canzoni d'amore nel cassetto, ma conduce una vita assolutamente ordinaria, sperando un giorno di diventare famoso. E poi quel giorno arriva davvero, passati i trent'anni. Zach Braff (aka JD, il protagonista di Scrubs) sente la demo di un suo brano, Winter, e decide di inserirlo nella colonna sonora di una serie TV, che ha fatto tredici milioni di spettatori solo negli Stati Uniti.
Seguono un EP (First Between 3rd And 4th) e un album (We Were Here), che ottengono entrambi ottime recensioni dalla critica, e, nel giro di un paio d'anni, tutte le canzoni del suo primo disco finiscono per far da sottofondo alle serie televisive più famose d'America, a parte la già citata Scrubs: Grey's Anatomy, Bones, Dr. House, One Tree Hill, Life Unexpected, Brothers and Sisters e così via. Da allora Radin ha pubblicato ben sette album in studio e uno dal vivo, il bellissimo Live from the Village.
È proprio la presentazione dell'ultimo nato (The Fall) l'occasione del tour che ha portato Joshua in Italia, sul palco del Locomotiv Club. Certo, la neve appena caduta su Bologna e il fatto che il concerto sia di martedì sera non favoriscono l'affluenza, ma quella che si crea nel locale è un'atmosfera intima, con gli spettatori che pendono dalle labbra e dalla chitarra di Radin, seduti per terra. Fatta eccezione per le due coppie abbracciate sul palco, di cui una di Cleveland (sorpresa!), in viaggio di nozze in Italia.
Una scelta azzeccata, quella dei neo-sposi, considerando che le canzoni del cantautore statunitense parlano prevalentemente d'amore. A lieto fine, a volte, ma anche di amore che manca o che si perde. D'altra parte ce lo conferma lui stesso, quando confessa: "Ho scritto sei album sul fatto di essere stato scaricato… Anzi, sette". E con semplicità, senza prendersi mai troppo sul serio, ci racconta delle donne che, spezzandogli il cuore, gli hanno ispirato quelle dolci ballate che sono le sue canzoni. Un whisper rock che sussurra alle orecchie e al cuore alternando malinconia e tristezza, felicità e speranza.
Il repertorio è ampio e Joshua attinge a piene mani anche ai dischi precedenti, a volte ricorrendo all'aiuto della chitarra e dell'ukulele di Brandon Walters dei Cary Brothers, il gruppo spalla. Il risultato è un concerto emozionante, che un po' è la summa del suo percorso artistico. Si comincia con No Envy No Fear, tratta dal secondo album. Si passa per hit come Brand New Day, Today e Winter, alternate ai brani dell'ultimo disco. Radin convince il pubblico ad alzarsi in piedi e a battere le mani su Beautiful Day e High And Low, singolo di The Fall. E infine ci saluta nel bis con le note di Don't Think Twice, It's All Right, cover dell'amato Bob Dylan.
Credits: Foto di Alessandro Corona (Parallelo 44)