Petite Blonde II: Bill Evans live al Paradiso Jazz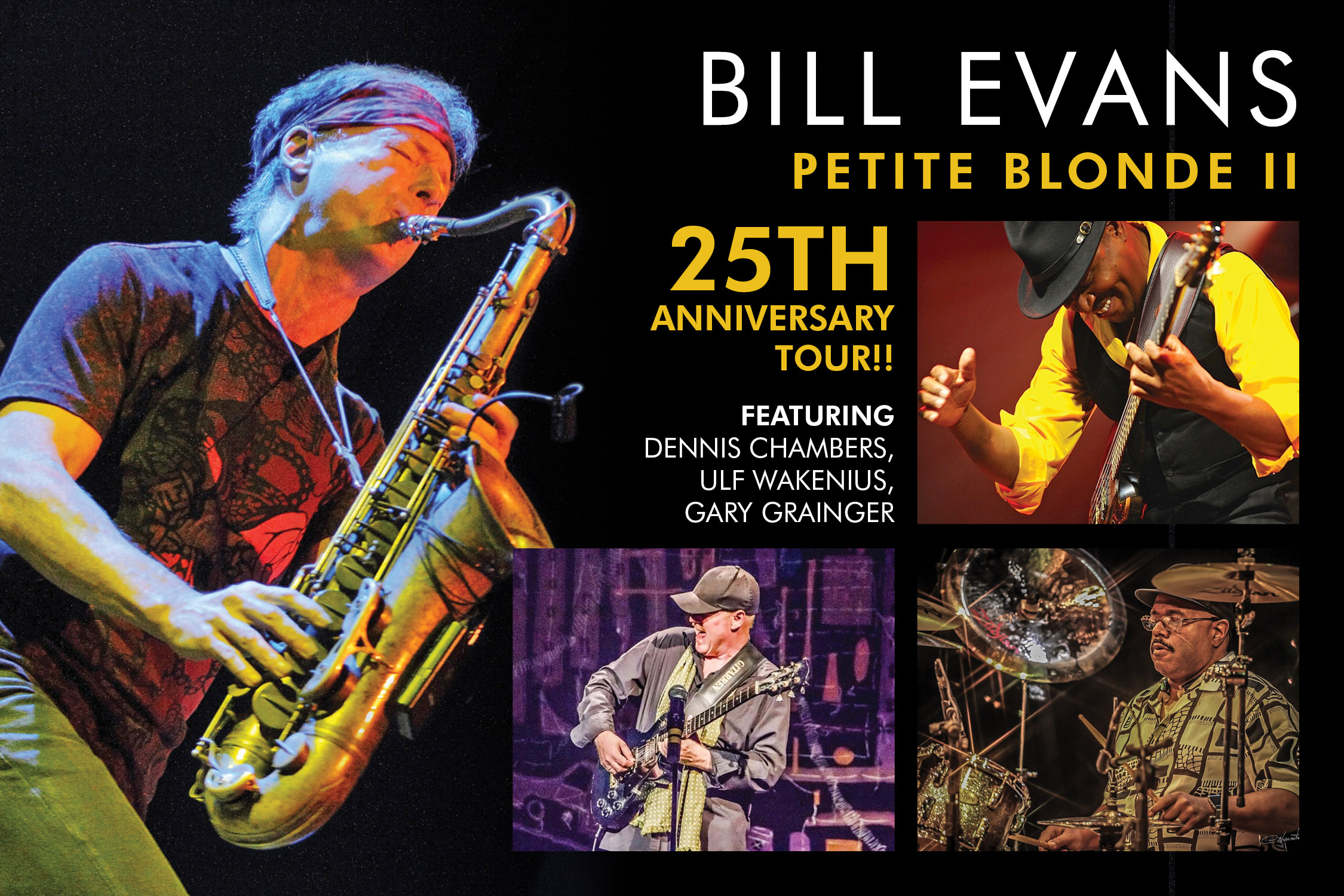 Si è chiuso con il concerto di Bill Evans, sassofonista e compositore di fama internazionale, l'intensa rassegna "Paradiso Jazz" di quest'anno. Allievo di Dave Liebman, ad appena 22 anni Evans entrò a far parte della band di Miles Davis, registrando con lui sei album, tra cui "The Man with the Horn", "Star People" e "Decoy". Di lui Miles disse una volta: "è uno dei più grandi musicisti che abbia mai incontrato".
La lista di collaborazioni di Bill Evans, comunque, non si ferma qui e include musicisti del calibro di Herbie Hancock, Mick Jagger, Willie Nelson, Richard Bon, Randy Brecker, Marcus Miller, John Scofield e Mike Stern. Negli anni Ottanta e Novanta, Evans si unì anche agli Elements, la band di Pat Metheny, Mark Egan e Danny Gottlieb.
La prolifica carriera solista del sassofonista cominciò nel 1984, con "Living in the crest of a wave", e proseguì negli anni successivi con oltre venti dischi, tra cui "Petite Blonde". Si tratta di un album dal vivo, registrato da Bill Evans ad Amburgo in uno dei suoi primi tour europei. Era il 1992.
Alla base del progetto, l'idea del sassofonista di circondarsi di musicisti con la stessa visione della musica e il desiderio di portarla in Europa, nel suo primo grande tour da solista. Un approccio "senza esclusione di colpi" nelle esibizioni dal vivo, in cui si mescolavano pura energia e idee contemporanee. Il risultato? Una musica che trae nutrimento dalla fusione del jazz con sonorità e generi altri. Il funk, certo, ma anche il bluegrass, l'R'n'B e il rock, sostenuti da un groove, da un ritmo, che ha fatto scuola.
Da allora sono trascorsi 25 anni e si può dire che il progetto solista di Evans non si sia mai fermato, diventando, anzi, terreno di incontro e fucina di talenti, come Victor Bailey dei Weather Report e Darryl "The Munch" Jones. C'è di che festeggiare e il sassofonista lo fa alla sua maniera, ripubblicando il disco "Petite Blonde II" e portandolo in tour assieme a dei musicisti d'eccezione: Dennis Chambers alla batteria, Ulf Wakenius alla chitarra e Gary Grainger al basso. L'occasione era unica e il concerto di Bologna, la prima data in Italia, non poteva che essere all'altezza delle aspettative.
Petite Blonde – Tracklist:
Two Price Hit
Brancas Hal
Millennium
Oh So Hip
Daddy's Long Leg
The Watcher
Captain Brutis