Anni Luce, disco d'esordio de L'Enciclopedia dei limiti
È uscito il 25 ottobre scorso Anni Luce, il disco d'esordio di Alessio Falsone, in arte L'Enciclopedia dei Limiti.
I brani che compongono l'album fluttuano come piume al soffio dei ricordi, proiettando l'ascoltatore in atmosfere piovose in bianco e nero, dense di riflessioni e fumo.
Il disco è stato inciso, per espressa volontà di Alessio, con José Caldera, prima chitarra abbracciata e regalo del padre all'alba della sua ottava primavera. Personale porta d'accesso al mondo della musica e fedele compagna di graffi, rumori e cicatrici da raccontare, è stata lei ad accompagnarlo per mano in questo viaggio tra ricordi, confessioni, visioni e proiezioni. Un lavoro intimo e audace che rispecchia la personalità di Alessio ed il suo sguardo su vissuti talvolta vestiti da gentili carezze, talvolta confusi dal ritmo di un oscuro sentire.
Il disco è un viaggio in chiaro scuro tra le pieghe di un tempo che la musica riesce a dilatare e comprimere, ma che mai toglie la voglia di riascoltare quello che in poche righe può essere assaporato in compagnia di se stessi.
TRACKLIST:
1. Non morirò mai
2. La nebbia che si scioglie
3. L'essenza dell'aria
4.Tu non sai di noi
5. L'eleganza dell'amaro
6. All'ombra di marzo
7. Un'altra lunga notte
8. Il vento nel tempo
9. In ogni cosa
10. Padova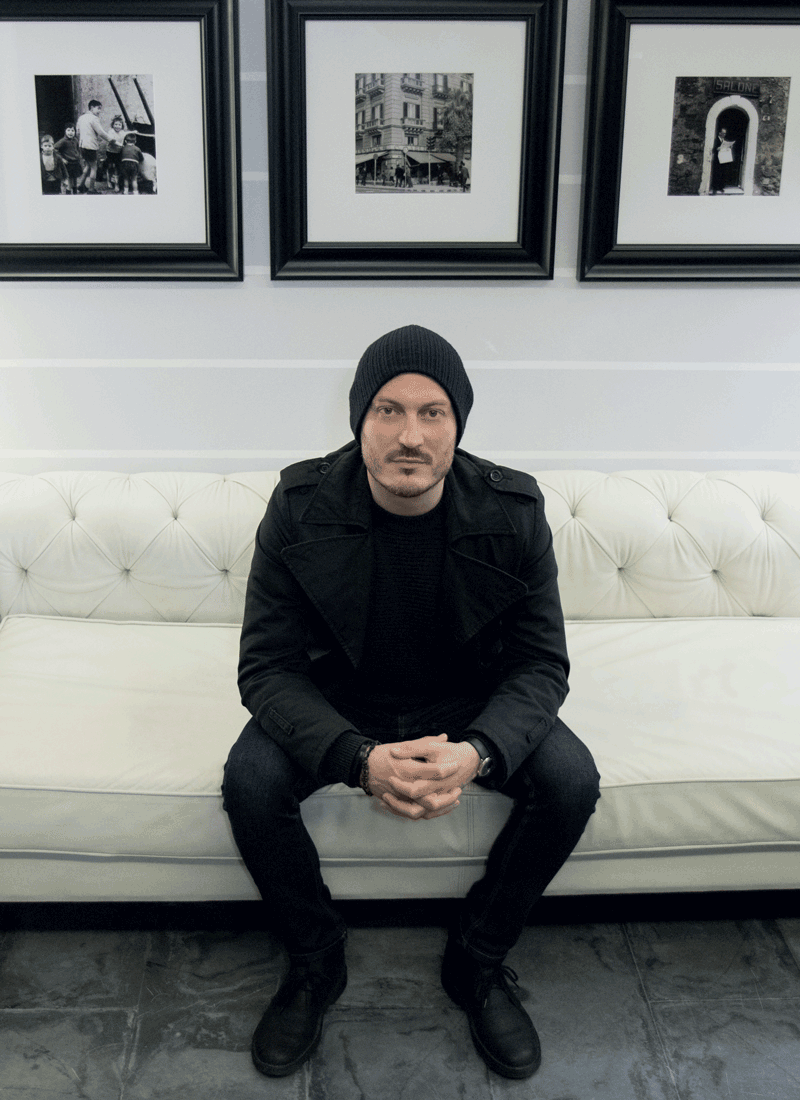 BIOGRAFIA:
L'enciclopedia dei limiti è il nome del progetto acustico di Alessio Falsone. Fin da piccolo Alessio manifesta una particolare inclinazione per la musica che sboccia concretamente all'età di 8 anni quando riceve in regalo la sua prima chitarra, una classica José Caldera dono del padre. I primi passi all'interno della scena musicale sono datati 1998 quando, insieme ad 'amici di dischi', fonda gli Injustice, una delle prime storiche band hc di Palermo.
Nel 2001 vede così la luce il loro primo lavoro, l'EP Positive Lifestyle (DIY). Archiviato il progetto Injustice prende vita nel 2002 il percorso con i Keep the Faith, storica band emo-core di Palermo di cui Alessio è voce e basso oltre che fondatore. Con i Keep the Faith gira in furgone l'Italia in tour che da Palermo toccano la Svizzera nel 2006. Incide quindi due dischi ricevendo un ottimo riscontro da parte di pubblico e addetti ai lavori.
Il primo disco dei Keep the Faith è See your tears, prodotto dalla storica casa discografica biellese Vacation House Records/SoulCraft Recordings, il secondo è Not a wall but a bridge, licenziato dalla genovese Panc Records. Questo secondo lavoro consacra la band a livello nazionale tanto da attrare l'interesse del team FIAT che seleziona i Keep the Faith inserendoli nel Fiat Freestyle Team in compagnia di membri dei Sepultura, Vanilla Sky e Forty Winks e scegliendo il singolo Not a wall but a bridge (title track del secondo album) come colonna sonora per lo spot della "Panda Cross".
Nello stesso periodo i Keep the Faith sono oggetto di approfondimenti e interviste curate da radio e riviste nazionali specializzate. Vengono così inseriti in "The Uncool Bible of Rock'n'Roll", compilation nazionale realizzata dalla rivista "Punkster" e in "Brainhard Heartpunk vol.2", compilation internazionale licenziata da Indelirium Records. Chiusa l'avventura Keep the Faith, Alessio fonda i Life like a butterfly, con cui incide "Paint your colour", EP DIY di 7 brani. Poco dopo nascerà il progetto solista L'enciclopedia dei limiti.